Newlife the Charity for Disabled Children based in Cannock and Rotary District International with local Cannock and Lichfield have joined forces to give children in the area a festive treat.
A high volume of advent calendars were given to Newlife by a leading donor – so the charity's co-founder and CEO Sheila Brown immediately contacted the District Rotary for help in distributing the advent calendars to local primary schools and youth organisations as quickly as possible.
The advent calendars will also be given away in Newlife's Cannock SuperStore from today (16th December) until Christmas – while stocks last – with one given per family.
Calendars have also been donated to the Rotary national children's charity Kids Out to provide Christmas presents to survivors of domestic violence for their Christmas Toy Box appeal.
Sheila said "It is great that leading charities can work together at Christmas to help families and children. This year we have all learned that great things can happen when we all work together. Rotary District International welcomed our call and together we will be making some smiles in the run up the Christmas."
Malcolm Hill, head of the Rotary team distributing the calendars said: "It was a great project to work on and shows the clubs commitment to continue to support the local community of Cannock Chase."
Harjinder Samra, Deputy Commercial Director for Newlife, said: "We just love to give back to the local community and where we can work with organisations and teams to support local endeavours. It's been a tough year for all and we hope this brings some smiles to the doors of everyone."
For information and how to support Newlife visit www.newlifecharity.co.uk or call 01543 462 777.
For more information about The Rotary Club of Cannock visit www.cannockrotary.co.uk or email secretary@cannockrotary.co.uk
Photo caption: Sheila Brown Co-founder and CEO of Newlife with Rorary Club of Cannock President Chris Young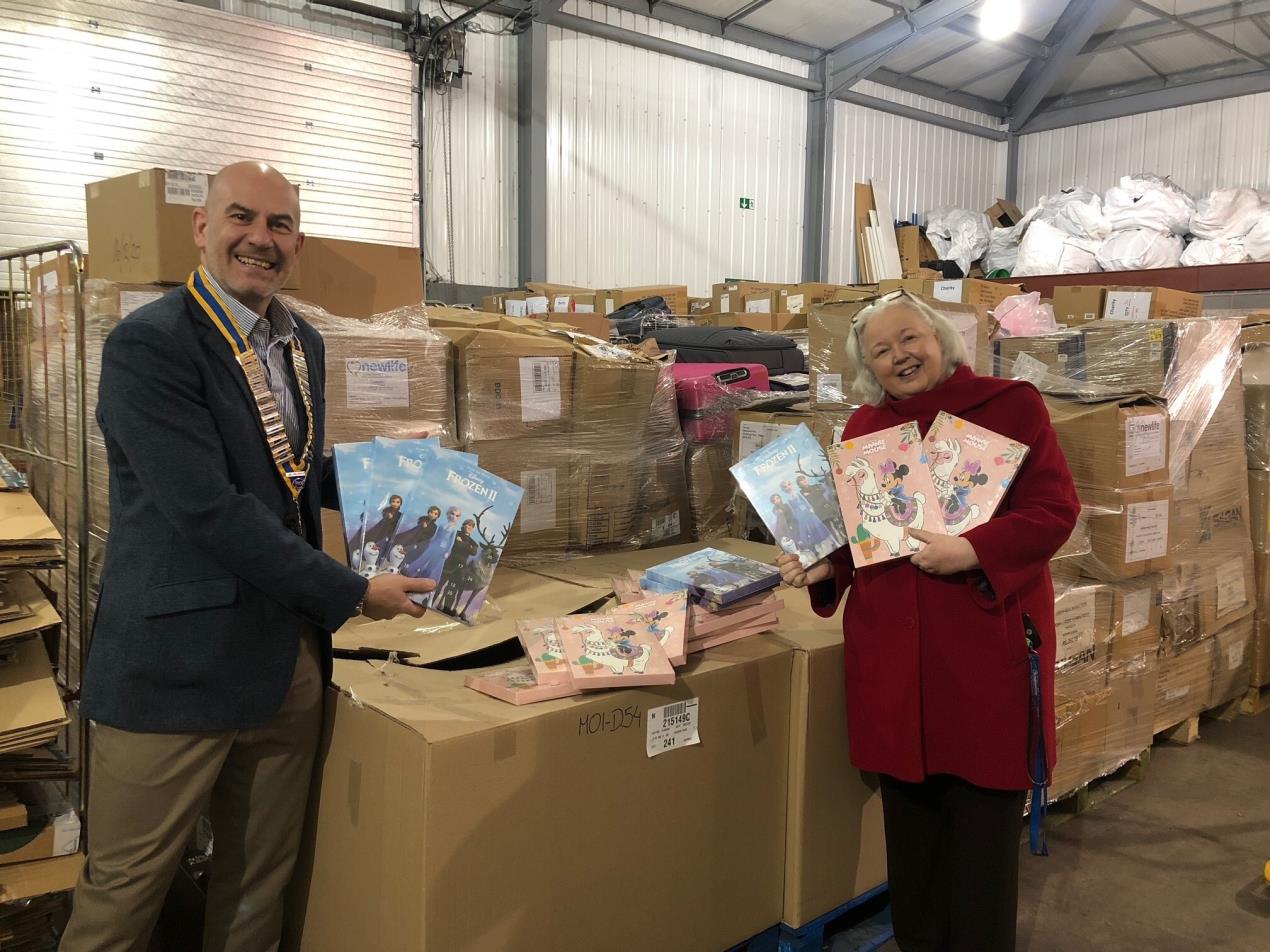 For further press enquiries please email PR Co-ordinator, Karen Cox, atkcox@newlifecharity.co.uk